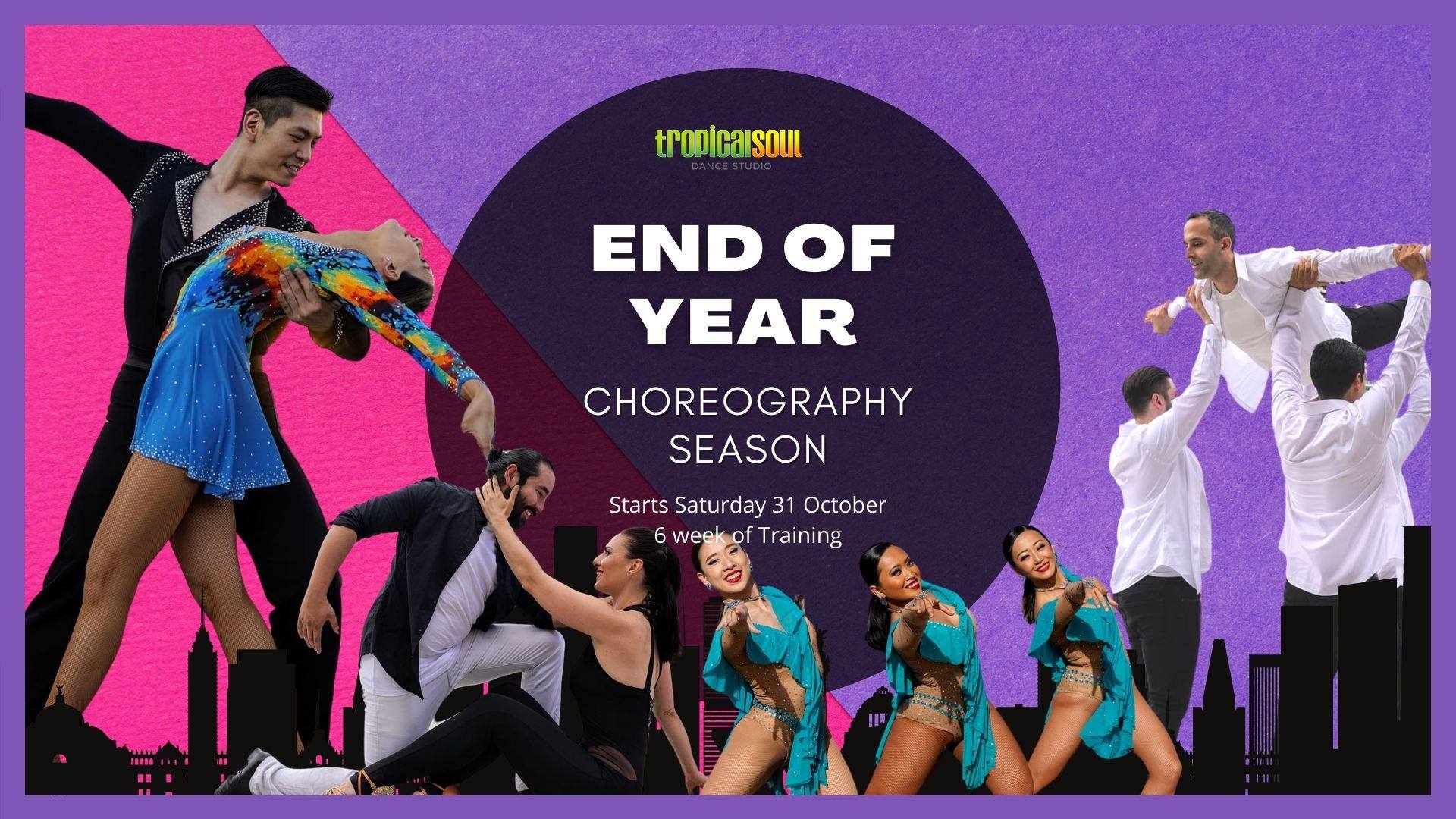 After a successful choreography season that started back in February, survived the lockdown and we were finally able to perform it via Video Performances and also the LIVE STREAM at the Spring Gala… WE ARE DOING IT AGAIN!
We are releasing the 📛 END OF YEAR – Choreography Bootcamp Season 2020 📛. It will be a short choreography, bootcamp style. Only 6 training sessions, finishing in a LIVE STREAM event (or a LIVE event if allowed)
DETAILS:
+++++++++++++++++
✅ START: Saturday 31 October
✅ DURATION: 6 weeks of training, ends week of 5-9 December
CHOREOS ON OFFER:
+++++++++++++++++
🌟 B-Souls – Beg/Int Bachata partnerwork by Jason & Yiseul
🌟 Salsa Genesis – Beg/Int Salsa Partnerwork by Juan & Kelsi
🌟 Bachata Shines – Beg/Int, co-ed by Juan
🌟 Salsa Shines – Beg/Int, co-ed by Kelsi
🌟 Mambo & Cha Cha Shines – Int/Adv co-ed by Josie
Join our FB event for the latest information.