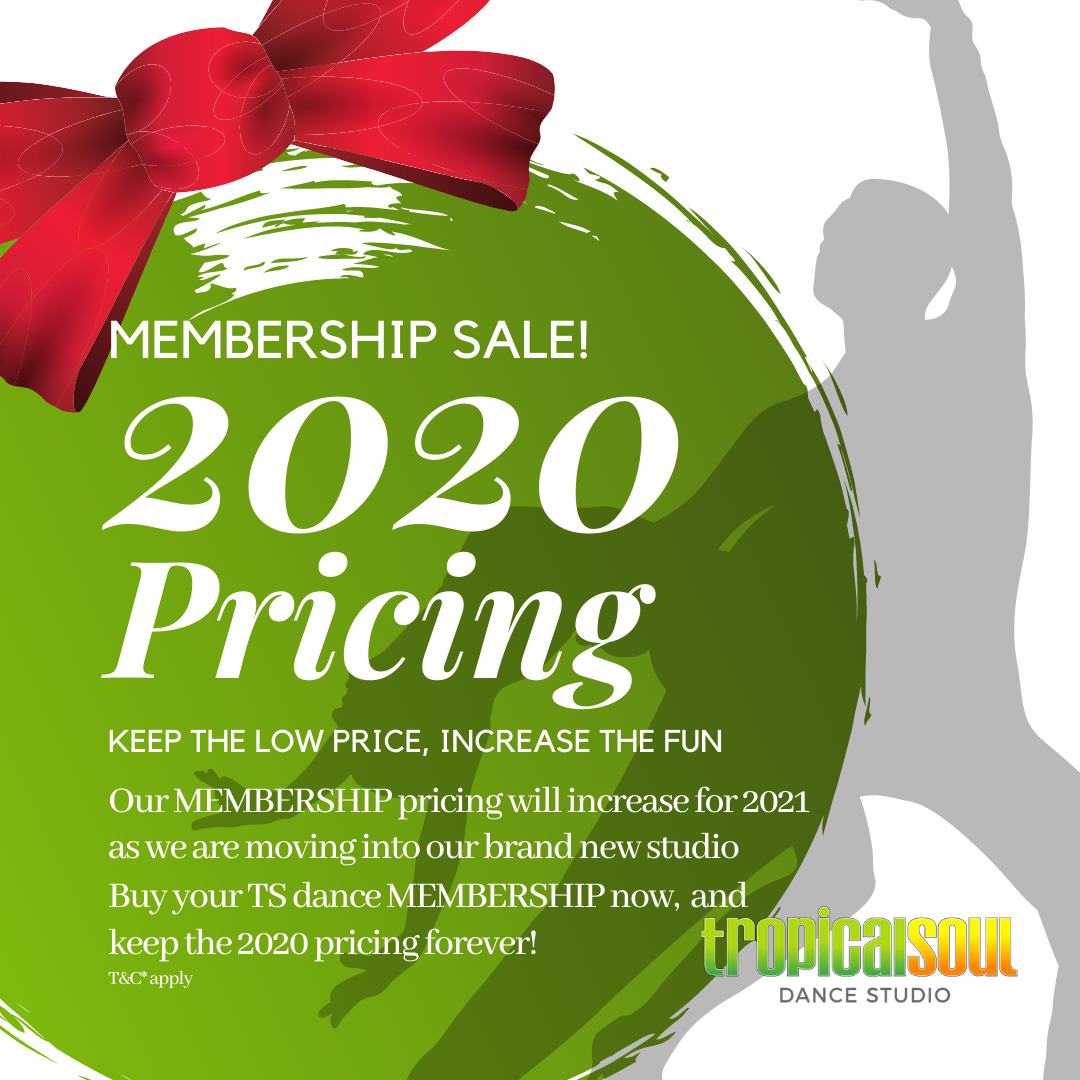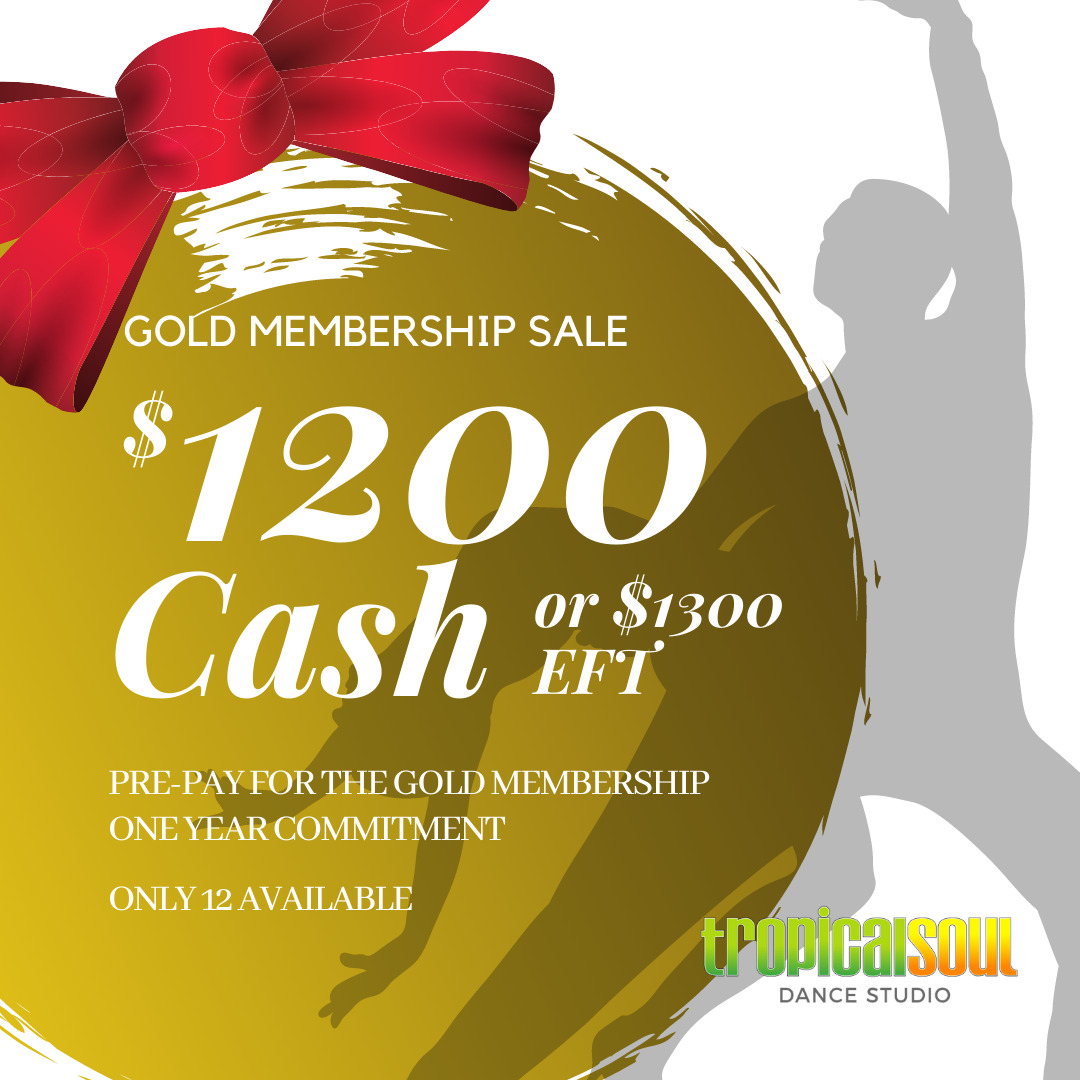 Keep the lower 2020 membership pricing forever! 
Now is your best chance to join us. Buy any of our memberships (paid in instalments or in full), choose your starting date, and when your membership auto-renews, you will keep the 2020 pricing forever!
Must be done on our Mindbody system
For a limited time, until 21 December 2020, we are offering a limited number of GOLD MEMBERSHIPS for the crazy price of only $1200! That's the best opportunity you'll ever get to purchase an amazing dance membership! $1200 CASH or $1300 EFT/CC.
MUST be done in person at the studio, or by phone: 0422 875 555

This is a 12-month membership, it is not auto-renewable
Your membership start date can be as late as 31 January 2021.
The membership will abide by the standard Tropical Soul Memberships T&C's.