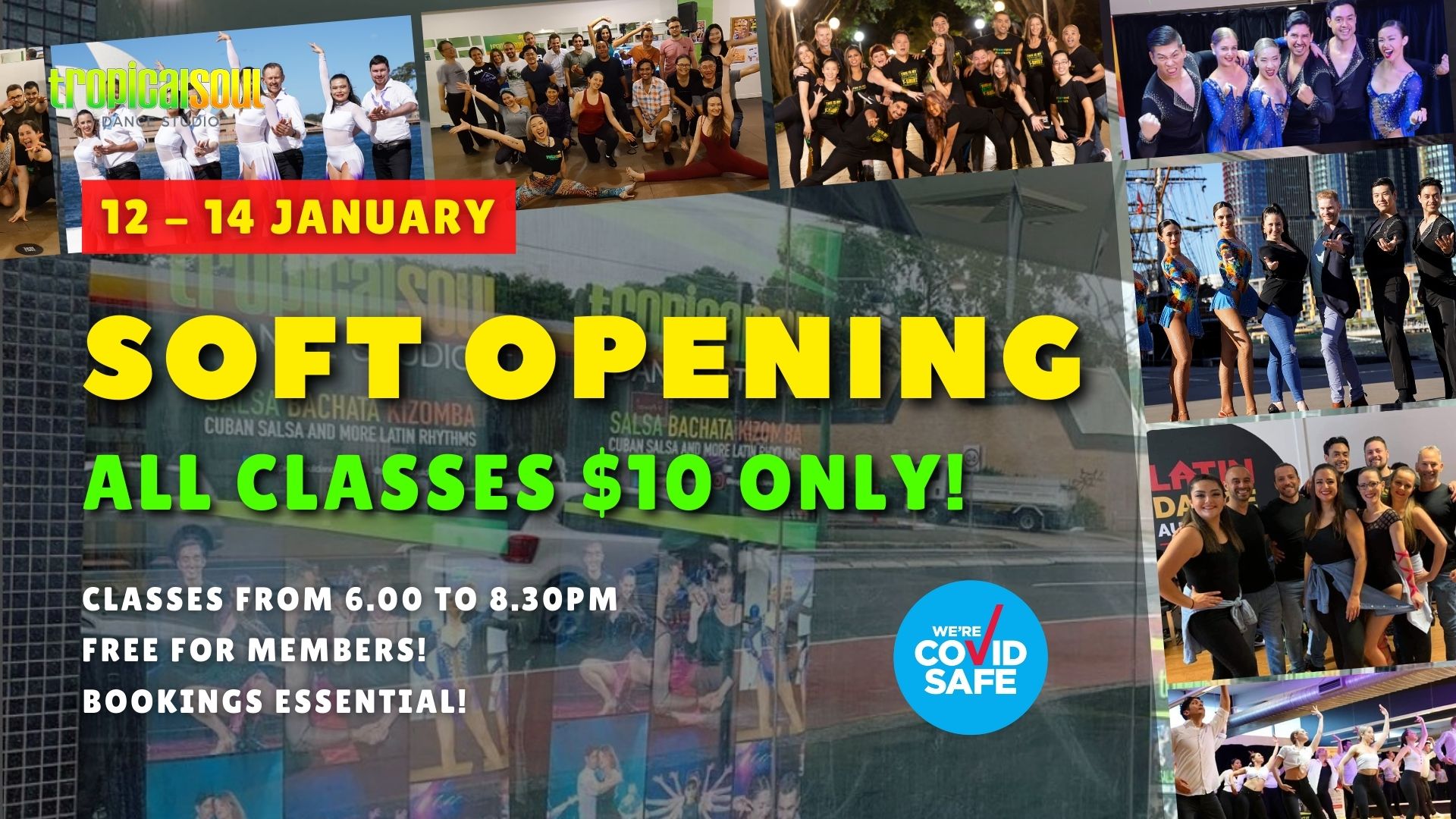 After a lot of hard work, we are ready to open the doors of our brand new studio in Annandale!
⭐️⭐️⭐️ 205-207 Parramatta Rd, Annandale
Come to the studio for one (or many!) classes next week, from Tuesday 12 January. We are looking forward to welcoming you there, and get the ball rolling with a soft opening to sort out any potential issues with the new fit-out.
🔥 $10 Special for all classes – Read below for more details!
🔥 TS Members – All classes for free as always!
🔥 FREE Absolute Beginners classes for anyone keen to get started!
We will be in full motion, with a full timetable, from Monday 18 January!
Our new studio is huge! So much space for your dancing pleasure! If you are in the area, stop by for one of our guided studio tours, where our host Juan will show it all and reveal the secrets to our new dance fortress!
Monday 11 January: 5.00pm and 7.00pm
Wednesday 13 January: 5.00pm
Friday 15 January: 5.00pm
TS MEMBERS! You can start registering for classes for the soft opening. We look forward to see you again!
Make sure you follow us on Facebook and Instagram to be the first to know. And stay subscribed to our mailing list via MindBody to receive our fortnightly updates straight to your inbox!
⬇️⬇️⬇️ CHECK OUT OUR RENOVATIONS PROGRESS VIDEOS BELOW! 💪😱😍