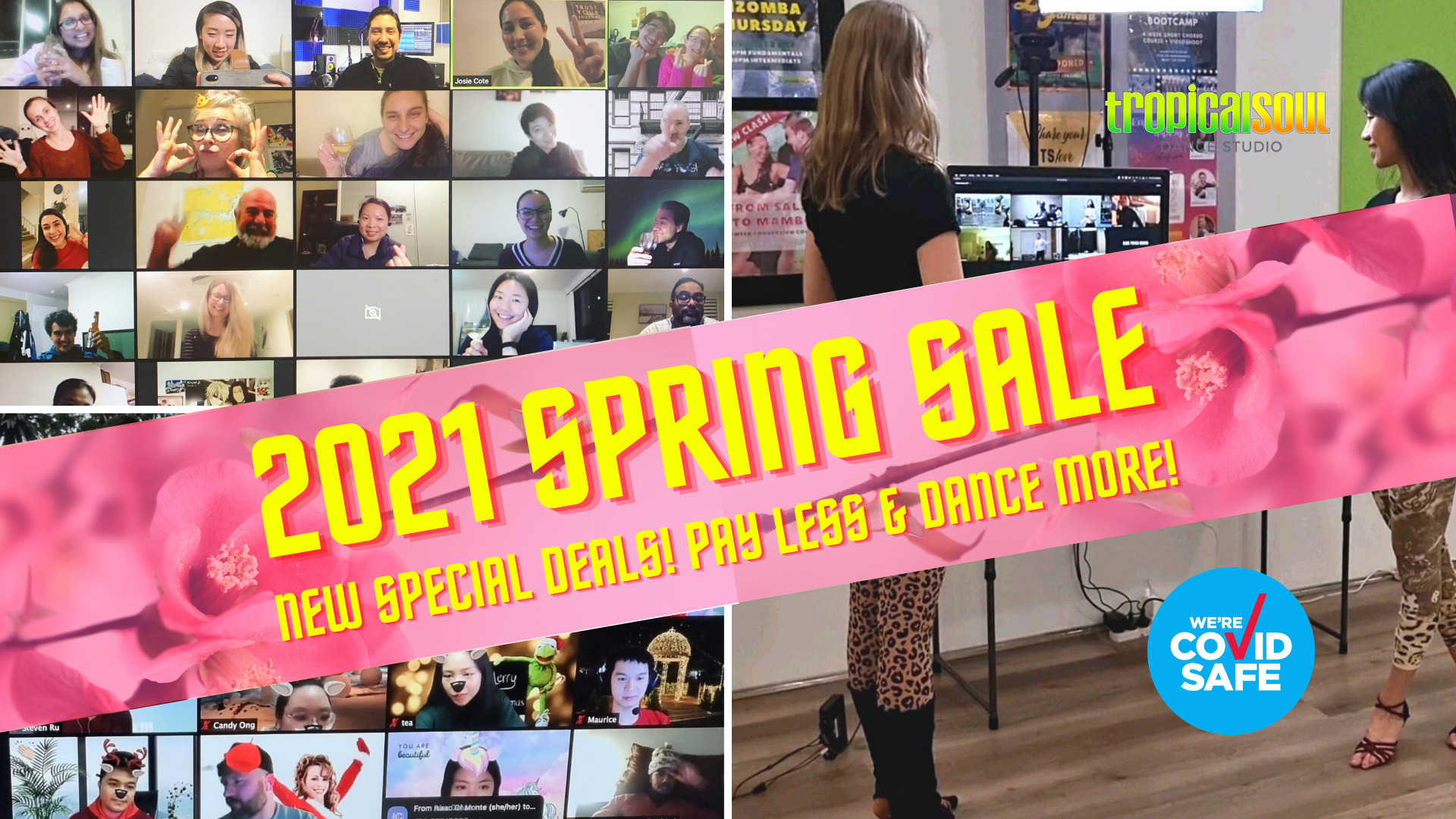 It is spring time, and we are ready to dance some more! Our online dance classes (in Salsa, Bachata, Zouk, Mambo and Cha Cha) keep on going strong, and with the lockdown being extended for longer, we are offering 2 amazing offers for you to keep / start dancing with us! 
*LIMITED OFFER* Enjoy the absolute best online dance classes on offer during the Sydney lockdown!
A superior technology set-up
The best instructors in Australia
Interactive & fun classes that will boost your morale and help keep your mental & physical health on track!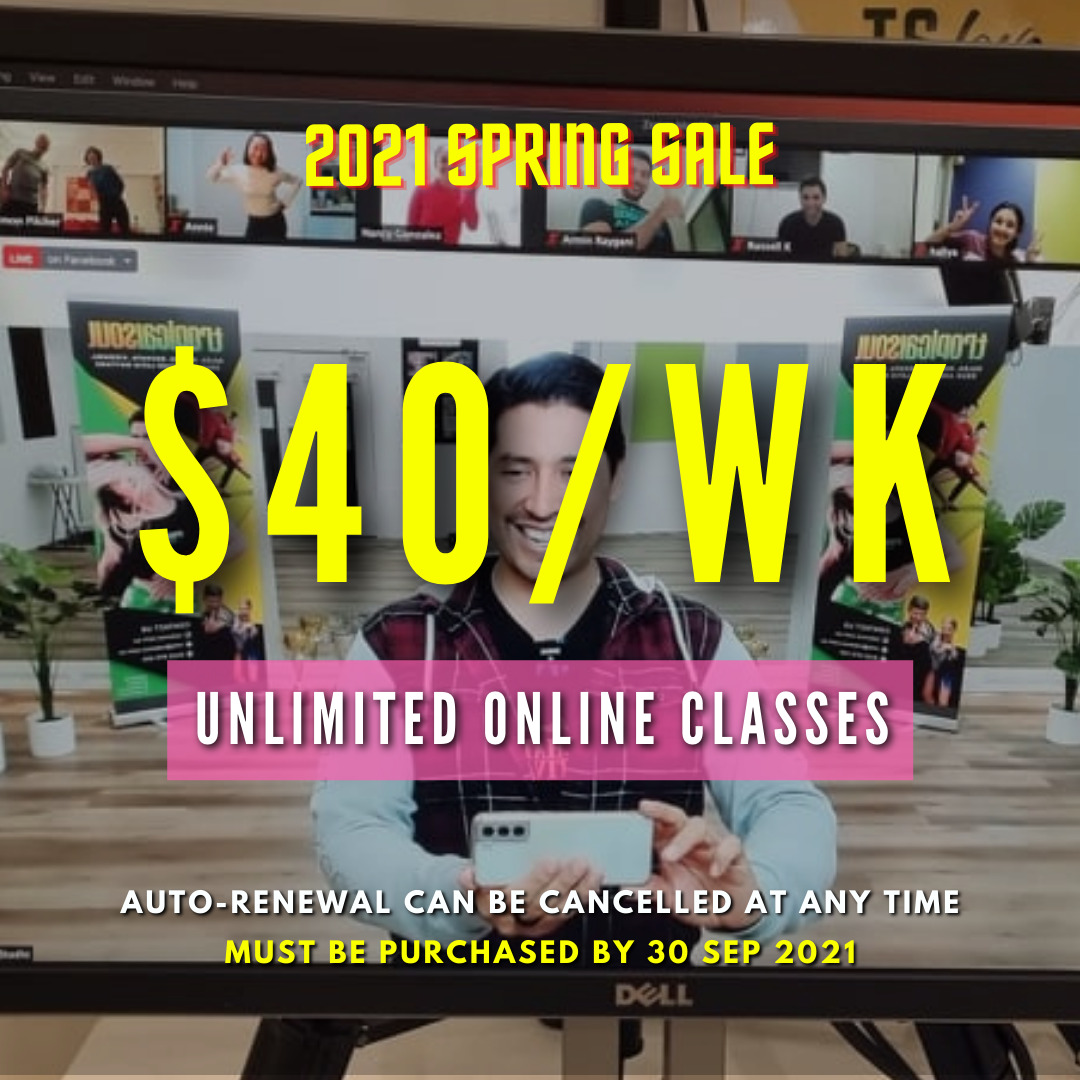 It's so simple & easy, and such GREAT VALUE at only $40 per week!
No lock-in contract – No cancellation fees – No commitment
You can stop at anytime
Attend an unlimited number of online classes during the week, and access all the wonderful dance styles taught at Tropical Soul!
BONUS!! Keep this membership active until we resume in person classes, and receive a huge 20% DISCOUNT off the purchase of a Classic Membership (Bronze, Silver or Gold).
This limited time offer must be purchased before 30 September 2021! Once purchased, your VIP membership will remain valid for as long as the online classes are on offer, unless you choose to terminate it.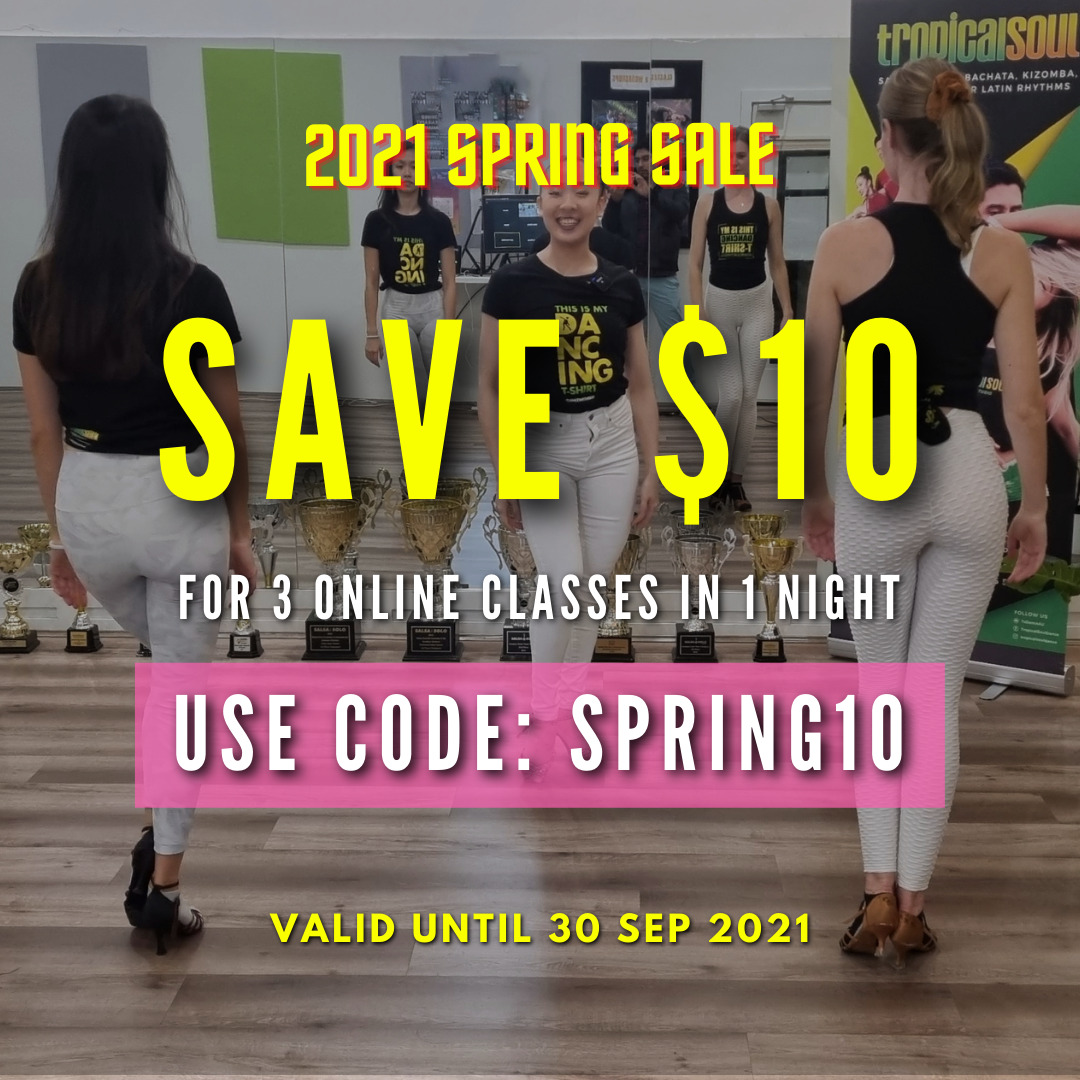 Most of our students like to do 3 classes in one night! And we find it is the best way to make the most of your dancing!
We start the classes at 6pm, and each class is 50mins long. We have classes at 7pm and 8pm!
Regular price $30… with the code is only $20 for the 3 classes!