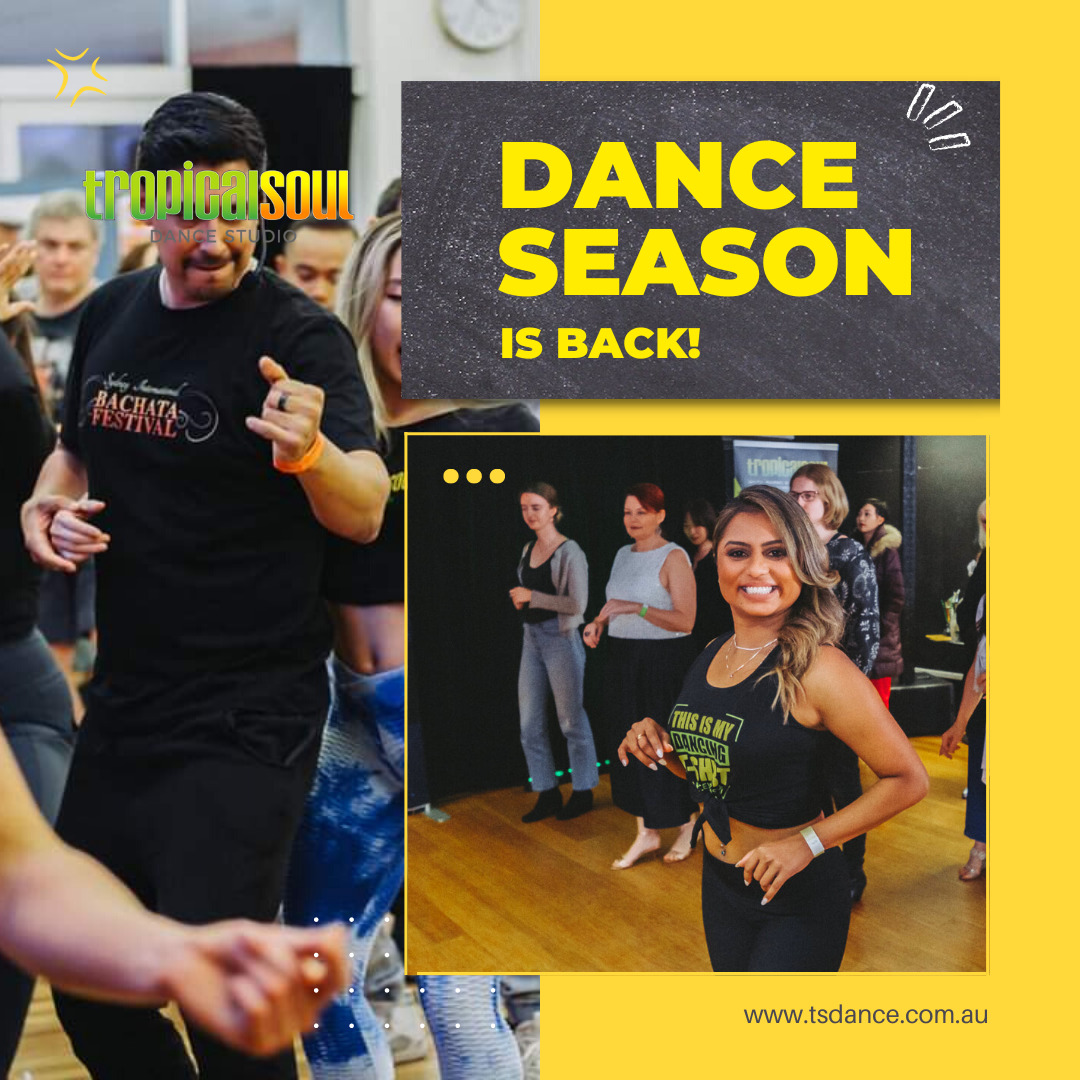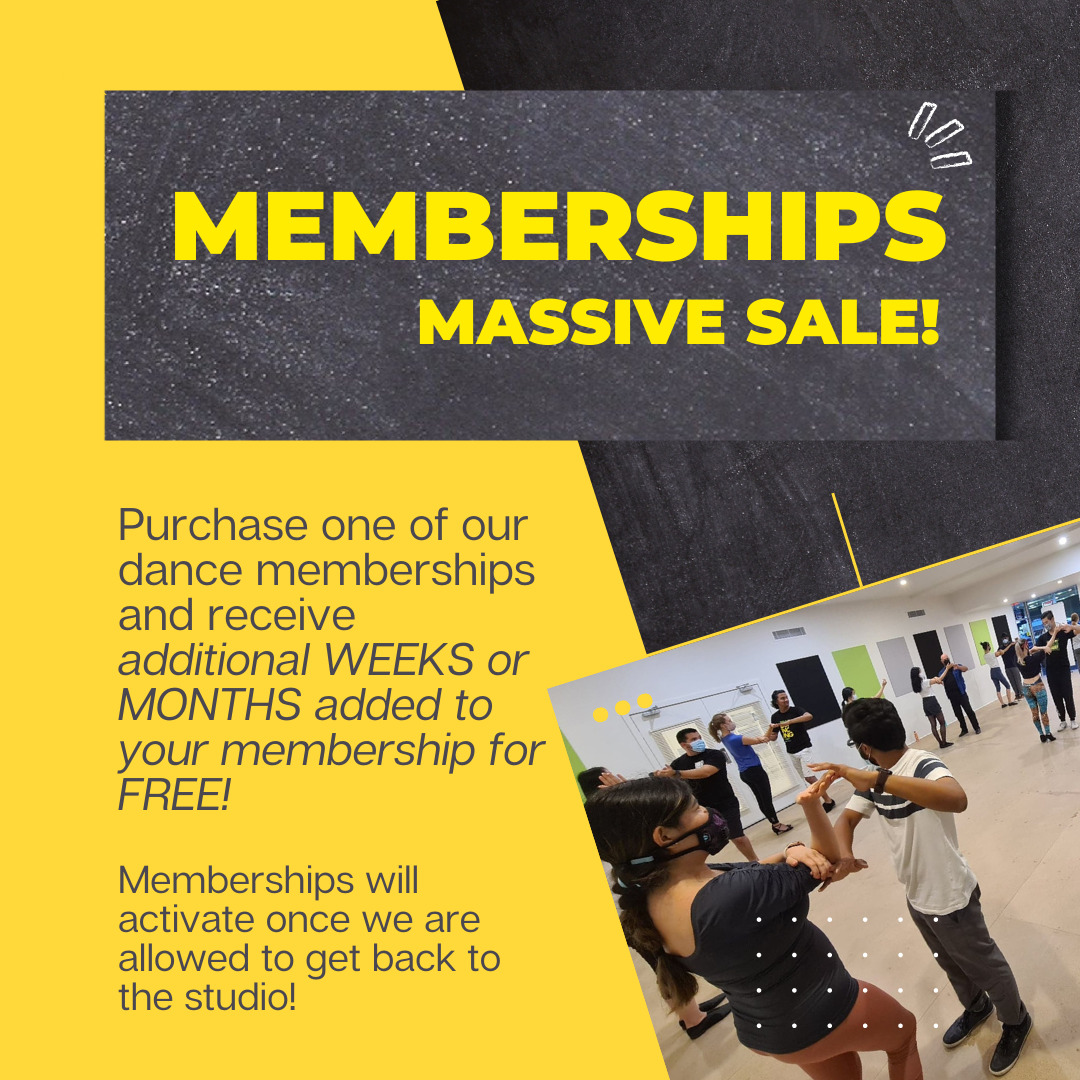 NEWSFLASH! OCTOBER!
NEWSFLASH! OCTOBER is the month that we will be opening the studio doors to the public. We are still getting more information from the NSW Government, but OCTOBER is the month! Perfect time now to get your DANCE MEMBERSHIP! Remember to send email to [email protected] to secure yours! LIMITED NUMBERS!
🙌DANCE SEASON IS BACK🙌
To celebrate our return to the new normal and to the fun of dancing together (in person!) 💃🕺, check out these amaaaazing offers!
➡️Purchase one of our Classic Memberships andreceive additional WEEKS or MONTHS added to your membership for FREE! ➕PLUS, even though your membership only starts once in-person classes return, you also get FREE bonus access to our online classes 🖥️💻until our doors reopen!
INTERESTED?
👉Interested? Don't wait too long! As we only have 10 memberships to give away with this promotion! Send an email to [email protected] or send us a message now now to organize your membership!
🥇GOLD MEMBERSHIP🥇
Get a bonus 2 MONTH FREE (Value of over $250!)
For only $1510, receive 12 months + 2 months free, for a total of 14 months of dancing!
Plus free access to all of our online classes until studio reopens
🥈SILVER MEMBERSHIP🥈
Get a bonus 6 WEEKS FREE (Value of over $200!)
For only $830, receive 6 months + 6 weeks free, for a total of 7.5 months of dancing!
Plus free access to all of our online classes until studio
reopens
🥉BRONZE MEMBERSHIP🥉
Get a bonus 1 MONTH FREE (Value of $160!)
For only $480, receive 3 months + 1 month free, for a total of 4 months of dancing!
Plus free access to all of our online classes until studio reopens