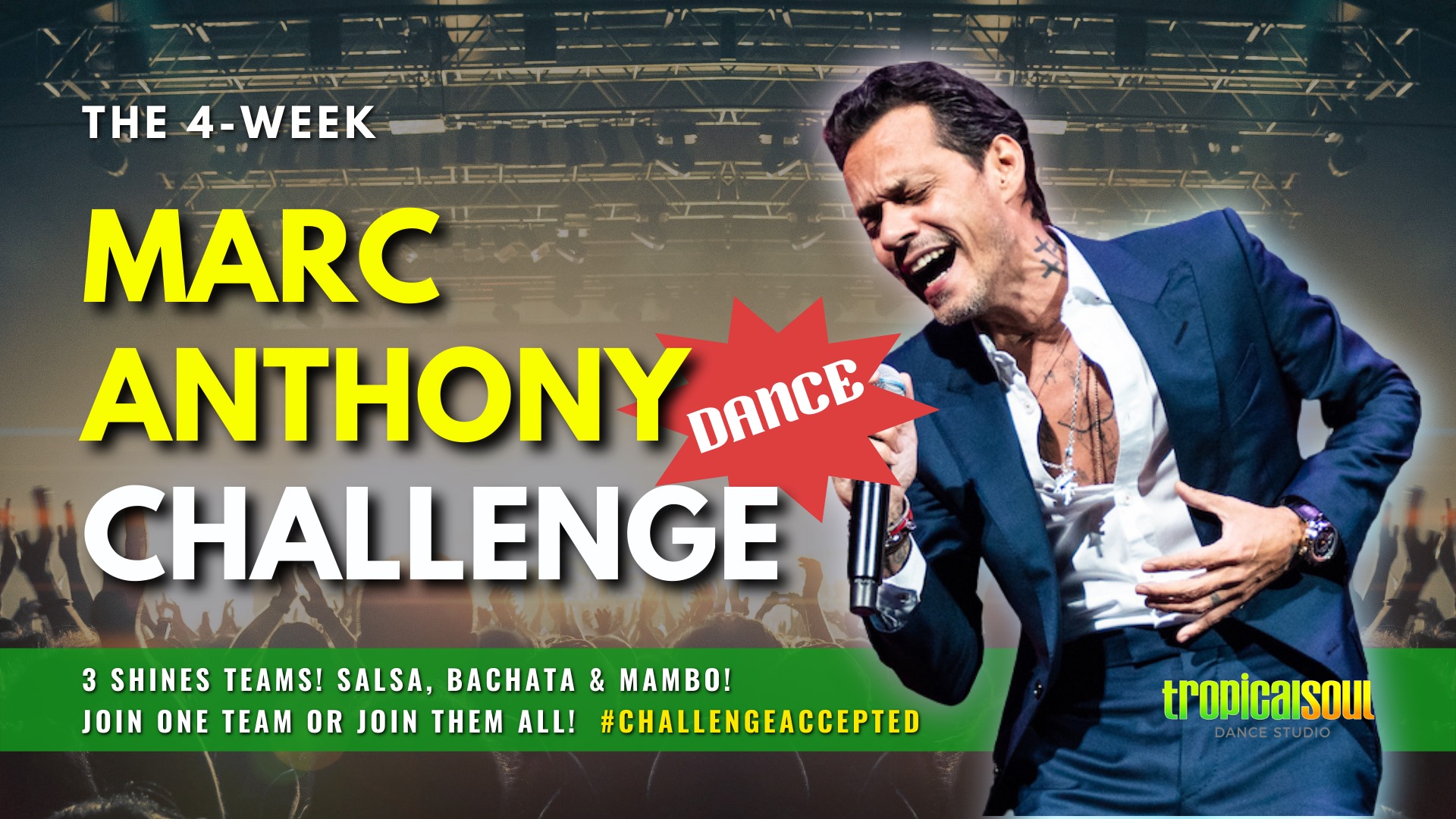 The lockdown is almost over, so while we wait for the return of in-person classes & events, let's channel all the excitement into one last DANCE CHALLENGE!
We present to you… the MARC ANTHONY DANCE CHALLENGE!!!
💥3 Choreography Teams to different songs by one of the most famous Latin singer in the world!
💥Join one team, or join them ALL for the maximum challenge!
CHOREOGRAPHY TEAMS
🌟 10.30am: BACHATA SHINES with Juan Ruiz
🌟 12:00pm: MAMBO SHINES with Josie Coté
🌟 1.30pm: SALSA SHINES with Kelsi Chow
Training Dates: Saturdays 25/9, 2/10, 9/10, 16/10 – delivered online via Zoom
📸 VIDEOSHOOT: To be completed by Sunday 24 October! 📸