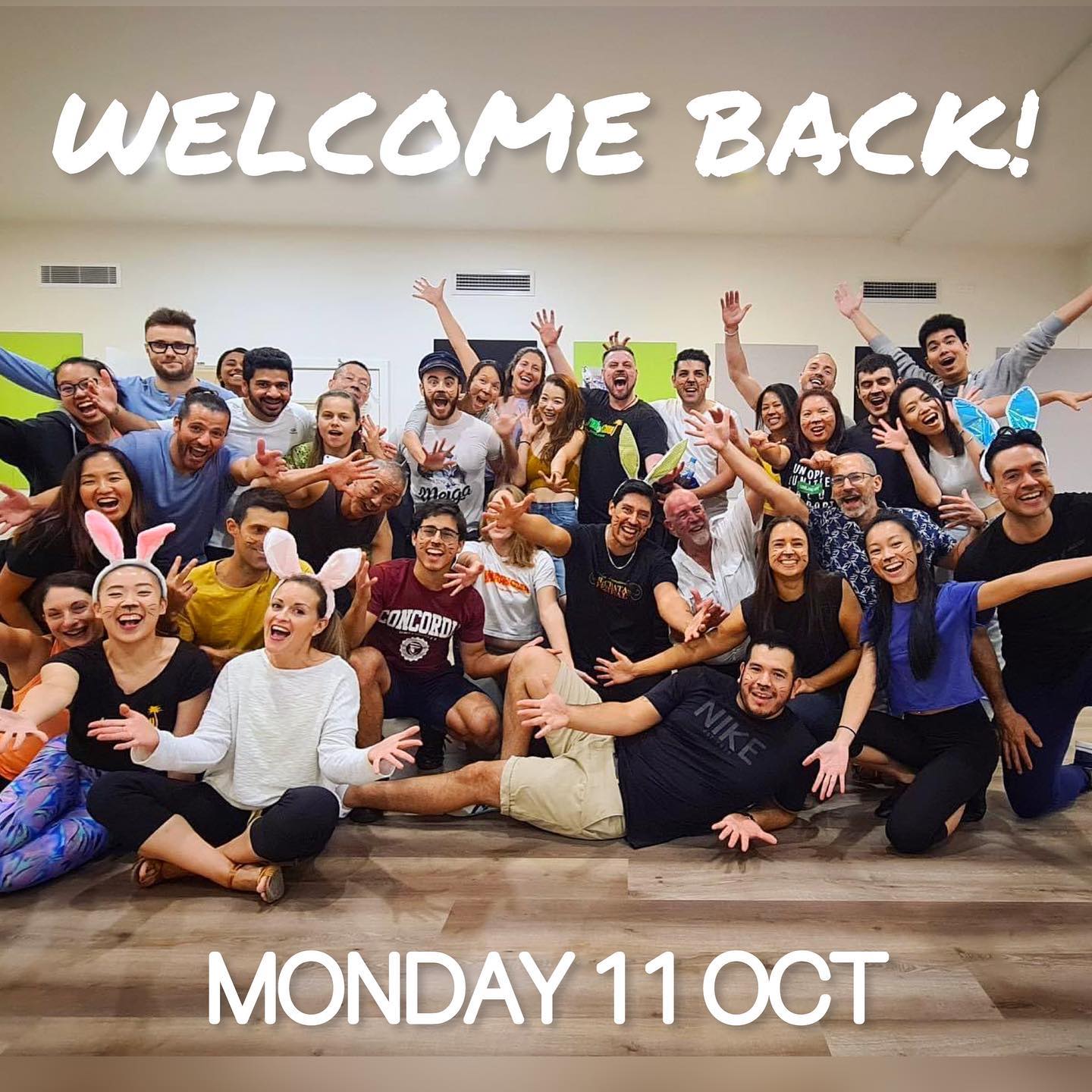 🎉
 WELCOME BACK TO THE STUDIO! 
🎉
No more sadness! It's finally happening! After what feels like an eternity without you, we can finally welcome students back to the studio from MONDAY 11 OCTOBER! 🥳
As always, your well-being is our priority and we'll be taking good care of you, following the NSW public health order (max 20 students per class, with proof of vaccination or medical exemption).
As we did for our return from the first lockdown in 2020, we are re-opening in stages and we'll be easing ourselves back gradually into the full swing of things.
While IN-STUDIO classes will be available, our ONLINE and ON-DEMAND classes are also still offered for anyone who would like to continue learning from home, or from interstate. Our goal is to continue offering online and in-studio classes simultaneously to cater for everyone's needs.
⚠️
 PRE-BOOKING IS ESSENTIAL AND AVAILABLE NOW! 
⚠️
⭐️ Check our class timetable, updated weekly:
www.tsdance.com.au/classes/timetable
⭐️ Login (or sign in) to our student portal WellnessLiving to register for any of our classes:
https://www.wellnessliving.com/login/tsdance
⭐️ IN-STUDIO classes are available for booking now! First in, best dressed. 
✅ Follow the instructions to provide your covid vax certificate before coming to your first class.
✅ Please note that registrations for IN-STUDIO classes are only released 1 week at a time for now, as we continue to monitor the situation closely and standing ready to make any necessary changes or improvements for one week to the next.
WE'RE SO EXCITED TO HAVE OUR TS FAMILY BACK AT THE STUDIO! We're looking forward to see your beautiful faces ☺️
Contact us if you have any questions!
Lots of love! 💛🌴
The TS team