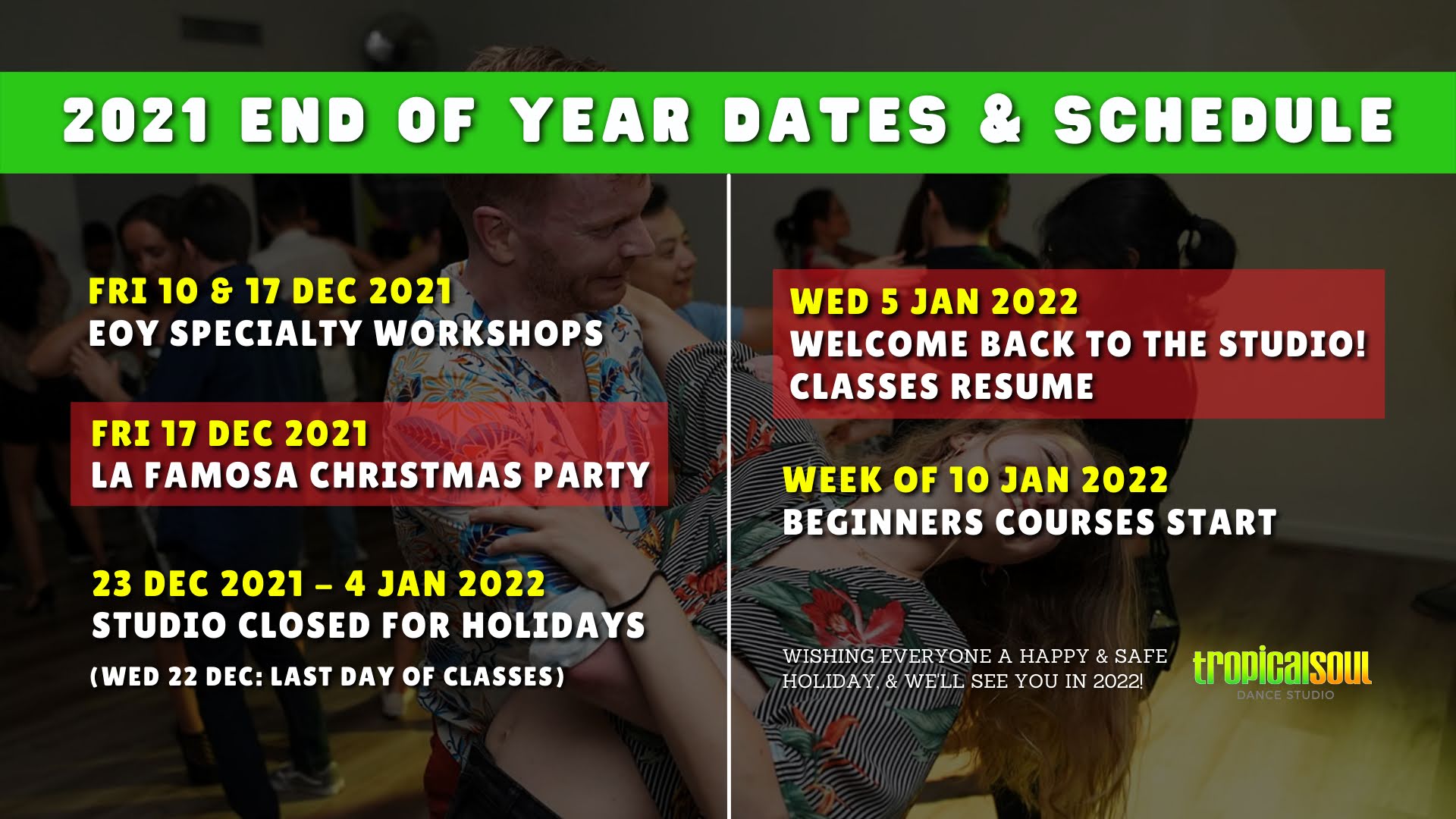 🎉 2021 END OF YEAR DATES! 🎉
This year has definitely been full of ups & downs, and now we are ready to bid 2021 farewell & look forward to a more exciting 2022 Latin Dancing year!
Here are the studio plans for our beloved Soul-Mates, just before we enter the holidays:
🌟 Fri 17 Dec 2021: LA FAMOSA CHRISTMAS PARTY
🌟 Wed 22 Dec 2021: Last day of classes before the holidays
🌟 Wed 5 Jan 2022: CLASSES ARE BACK!
🌟 Mon 10 Jan 2022: New block of Beginners Courses
Stay tuned to our social media channels & newsletters for more updates & exciting announcements! Wishing everyone a Happy & safe New Years holiday!