Tropical Soul is one of the most popular Latin Dance studios in Sydney and Australia. We offer Latin Dance classes in Salsa, Bachata and all Latin styles from Beginners to Advanced level. We take pride in creating a wonderful community of dancers and friends! Not only you will learn to dance or have the opportunity to perform on big stages; you will increase your social circle and make lots of new friends!
LEARN FROM TOP INSTRUCTORS: Led by Josie Cote and Juan Ruiz, multiple times Australian Salsa and Bachata Champions and also two of the most famous and sought-after Latin dance instructors in Australia; you can count that each member of our team is a highly recognized dance instructor in the industry.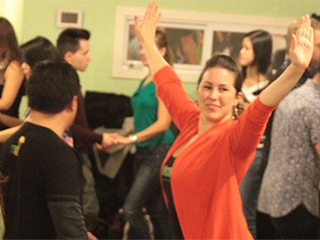 Our terms are 6 weeks long and with a structured syllabus, you will be dancing in no time!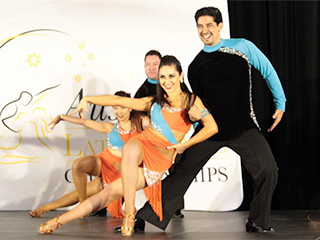 Learn a choreography taught by our dance champions and perform on the big stages!
Fast track your learning, spending time, one-on-one, with one of our professional instructors!
Give us a try & get your first class FREE! (new students only)
Choreography Courses per season
For all inquiries or bookings:
E-mail: info@tsdance.com.au
Studio Phone: 02 9261 1535
(studio operating hours 11pm-9pm Mon-Fri)
Or come to our studio:
Tropical Soul Dance Studio
1st floor, 45 Oxford St, Darlinghurst NSW