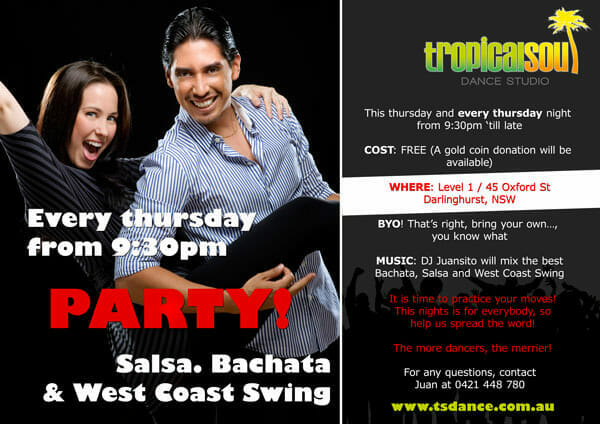 Ok, so since we started with the Welcome Back party at Tropical Soul studios, it has been a lot of fun! Hang out with friends, dance and practice your moves!
So, TROPICAL NIGHTS is ON every Thursday from now on! Spread the word!
COST: FREE! (A donation bucket will be available)
BYO! That's right, bring your own …, you know what
MUSIC: DJ Juansito will play the best Bachata (that's for sure!), salsa and West Coast Swing!