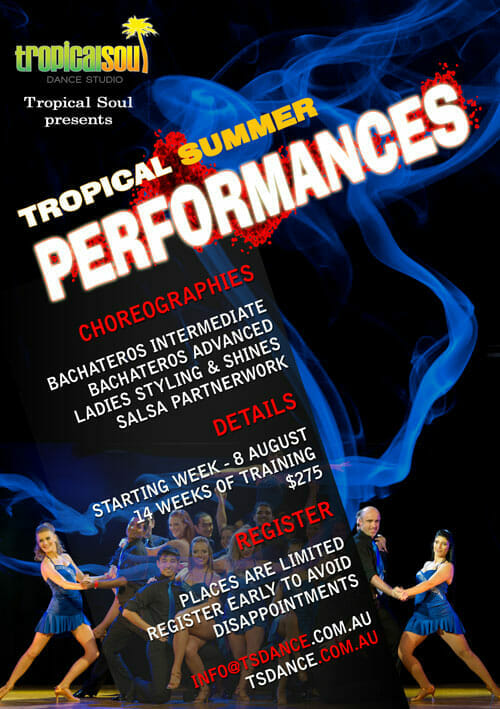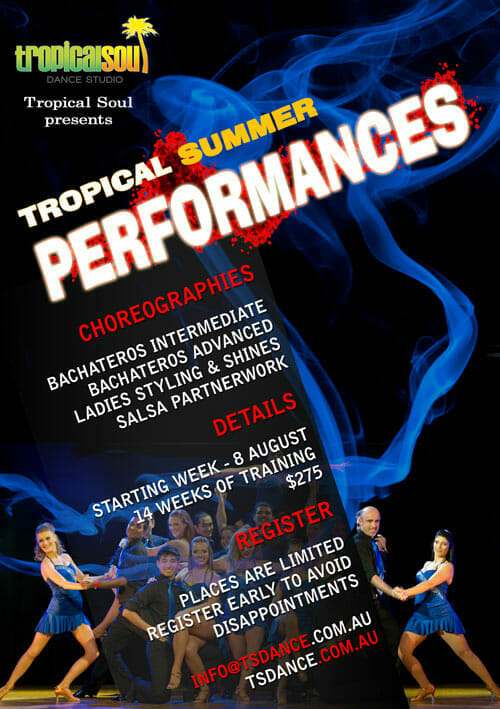 Tropical Soul is happy to announce the release of the T.S. Summer Choreography courses.
Tropical Soul's choreographies are known for the unique, fun and sexy style they bring to the stage. The Tropical Soul family made a big impression at the Sydney Bachata Festival, Doudoule Latin Dance Camp and other events in Australia and overseas!
Join the family, join the fun!
Four new choreographies
– Bachateros Intermediate
– Bachateros Advanced
– Ladies Styling and Shine
– Salsa Partnerwork
For ALL the details, go to the Performance Courses page