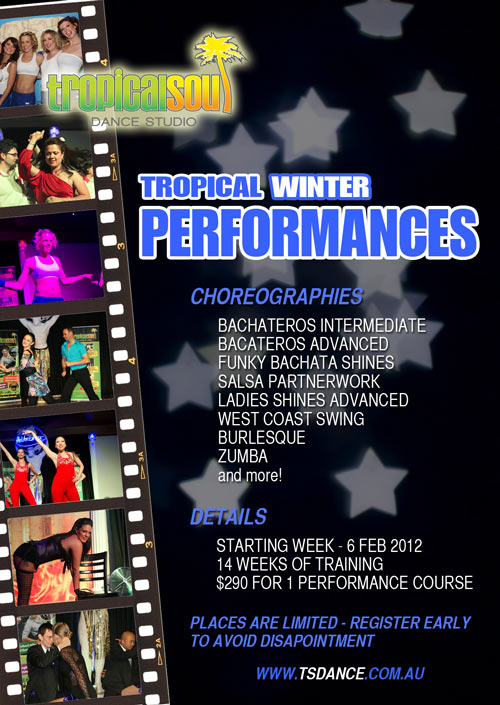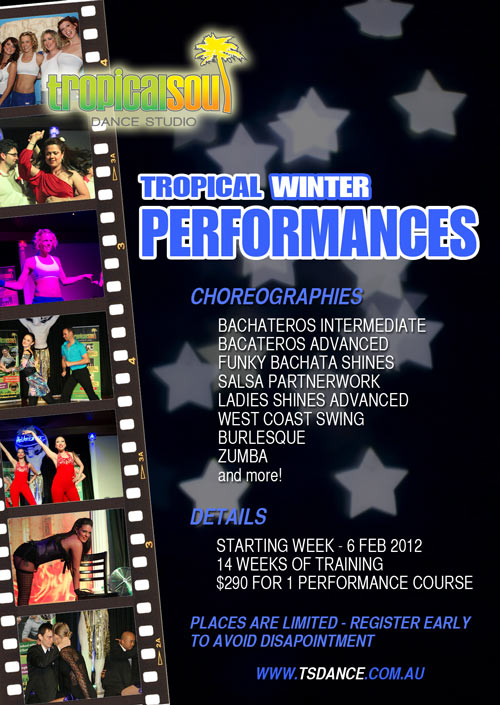 TROPICAL SOUL WINTER CHOREOGRAPHIES
Tropical Soul is happy to announce the release of the TS Winter Choreography courses. Our choreographies are known for the unique, fun and sexy style they bring to the stage. Join the family, join the fun!
The TS Winter Choreographies are starting in time to be performed at various events during winter (April, May, June 2012).
ALL choreographies will propel your dancing to the next level, as you will acquire or improve essential dance skills ranging from body movement, to spins, stage presence, lines, technique and accurate footwork!