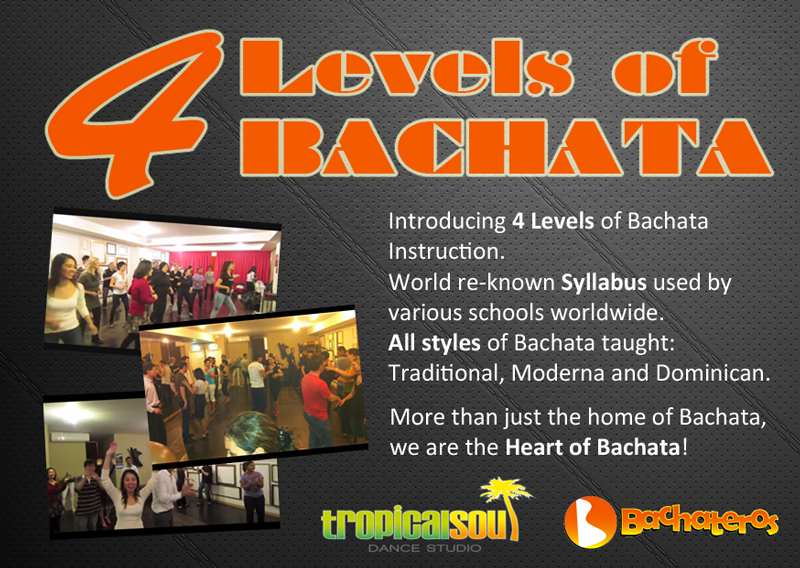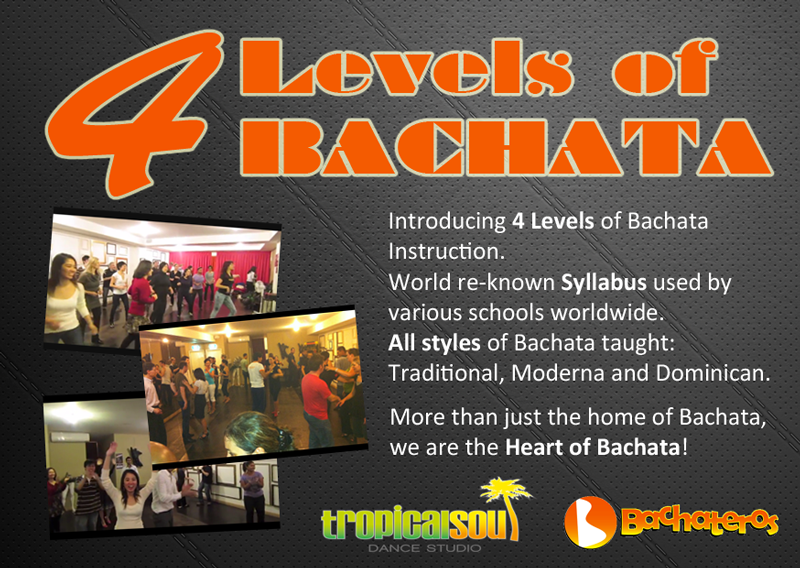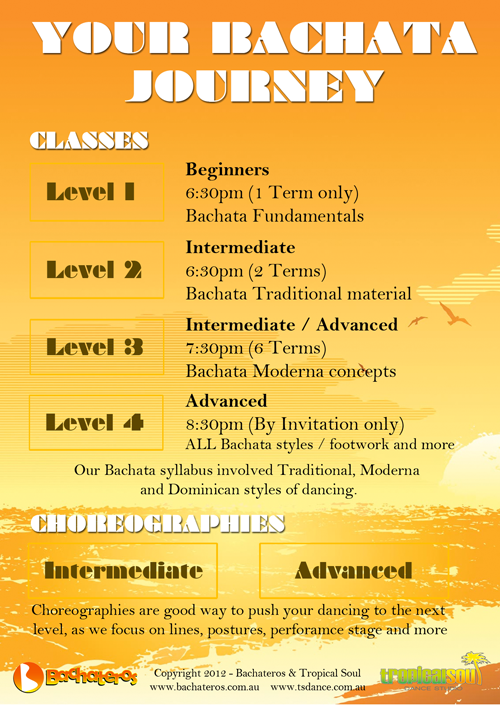 Here at Tropical Soul, we are proud to announce:
4 LEVELS OF BACHATA INSTRUCTION!
Juan Ruiz and Samantha as the lead instructors, plus their amazing Bachateros team, are known worldwide for their Bachata Moderna style.
The syllabus is well-structured containing lots of details and fundamentals that are leadable on the dance floor.
Now you can enjoy 4 Levels of Bachata! If you are a Bachata lover, this is the place to be!
For more information, go to the original post written by Juan on the Bachateros website: A major Bachata milestone – 4 Levels of Bachata instruction
Our new 6-week term for Bachata starts on Tuesday, April 3rd:
Bachata – Level 1: 6:30pm
Bachata – Level 2: 6:30pm
Bachata – Level 3: 7:30pm
Bachata – Level 4: 8:30pm
Sign up today to take Tropical Soul's famous Bachata classes through our online registration to save money and your spot in class!