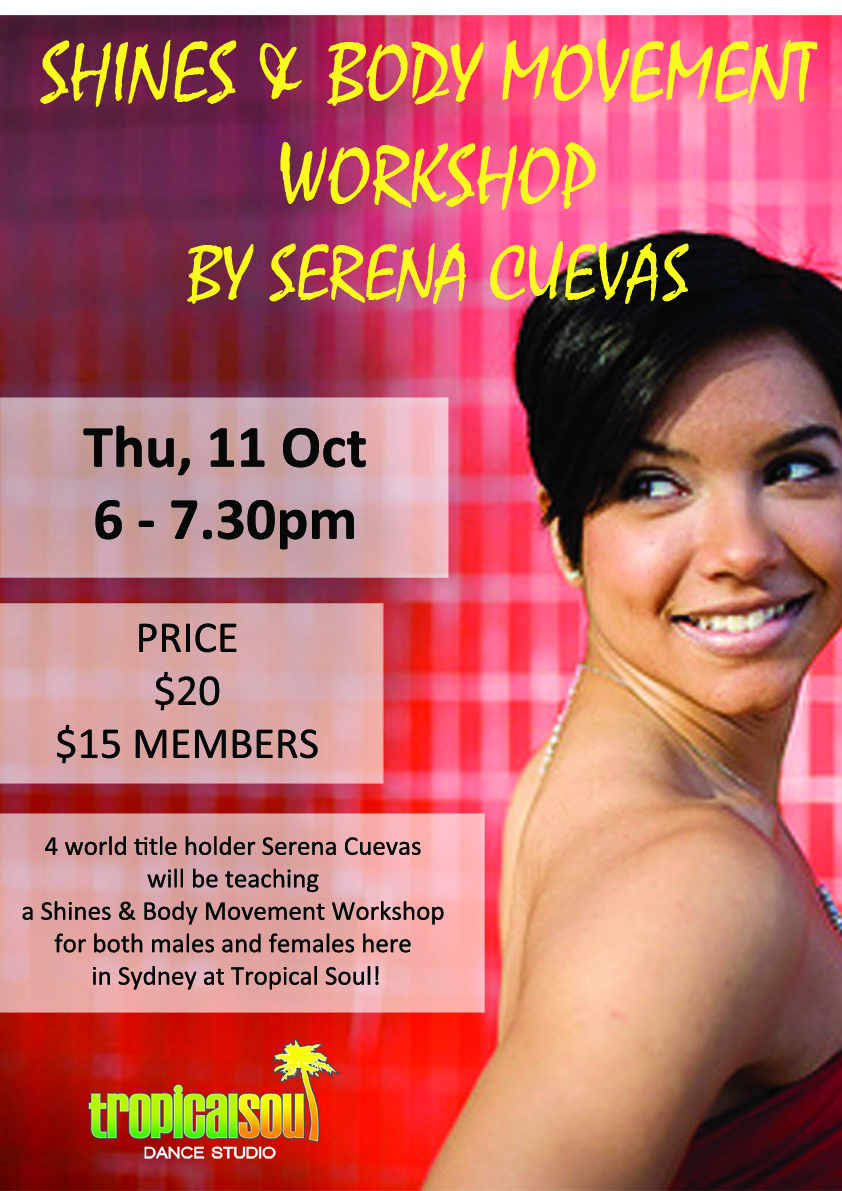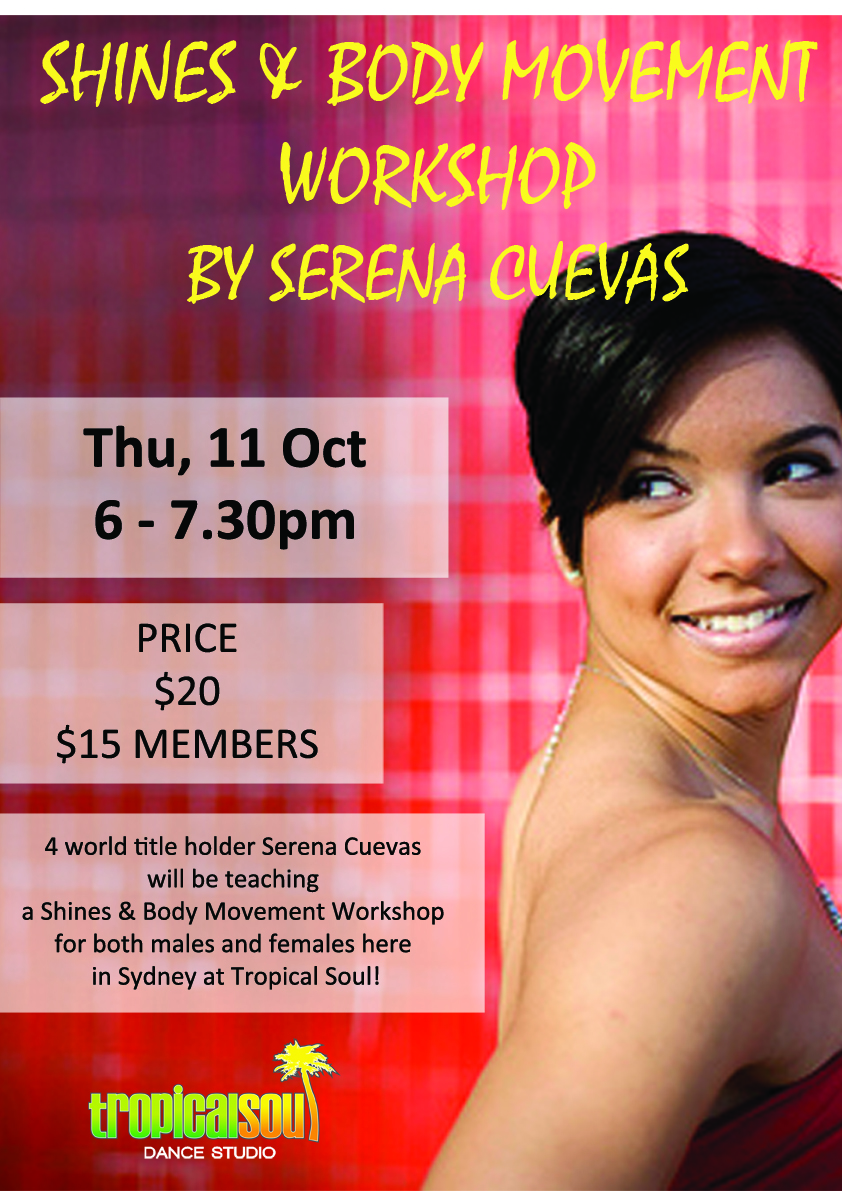 Calling all males and females who want to get their sexy on!
We've got Serena Cuevas all the way from the US to teach this Salsa Shines & Body Movement Workshop. You'll get an hour and a half filled with heaps of useful information to help you refine your dancing technique and add some flavour to it.
It's about time you get comfortable and confident in those shines and learn to improve your body movement in Salsa dancing.
Reserve your spot at the studio today!
$20 non-members
$15 members