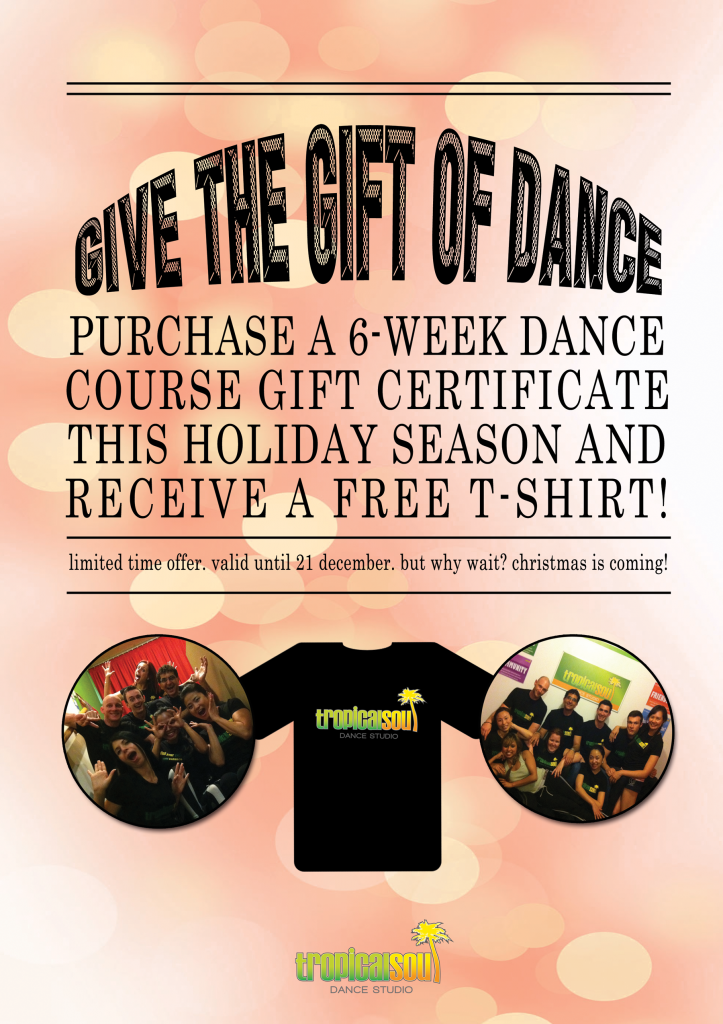 The holiday season is rolling around quickly! Let your friends and/or family know how much you love dancing by sharing with them the gift of dancing.  
Learning how to dance is something everyone should get into because it's an experience that they won't ever forget!
Get a 6-week week dance course gift certificate from the dance studio from now until Friday, December 21st and you'll receive a FREE TROPICAL SOUL T-SHIRT!
It's a win-win situation: you get your shopping done early AND you get a neat shirt you can start sportin' around Sydney!