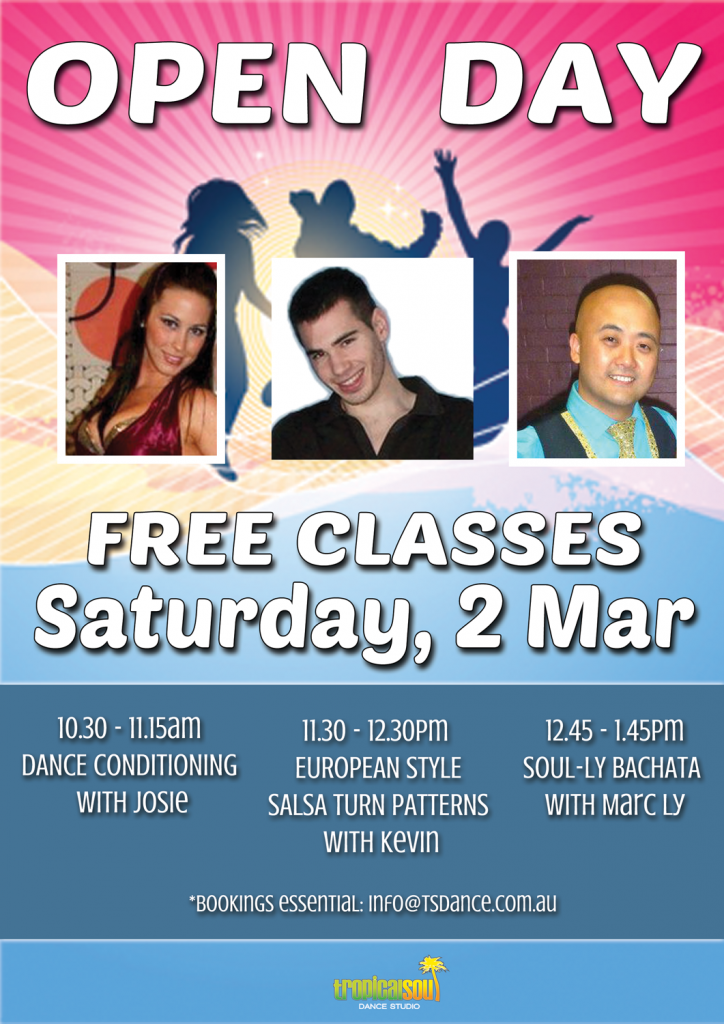 SAVE THE DATE! On Saturday, 2nd of March, you'll have the chance to attend – FOR FREE! – 3 of our new specialty courses in SALSA, BACHATA and DANCE CONDITIONING.
10.30 – 11.15am:  DANCE CONDITIONING with Josie
11.30 – 12.30pm:  EUROPEAN STYLE SALSA TURN PATTERNS with Kevin
12.45 – 1.45pm:  SOUL-LY BACHATA with Marc Ly
3 instructors, well-known for their talent and dedication, will be offering 3 new styles at TSDS that you don't want to miss!
Best part of it? Classes are FREE! Numbers are LIMITED so book your spot now!
These are trial classes. If we have good response from the Open Day, we will offer these classes on a regular basis. So your feedback is important!