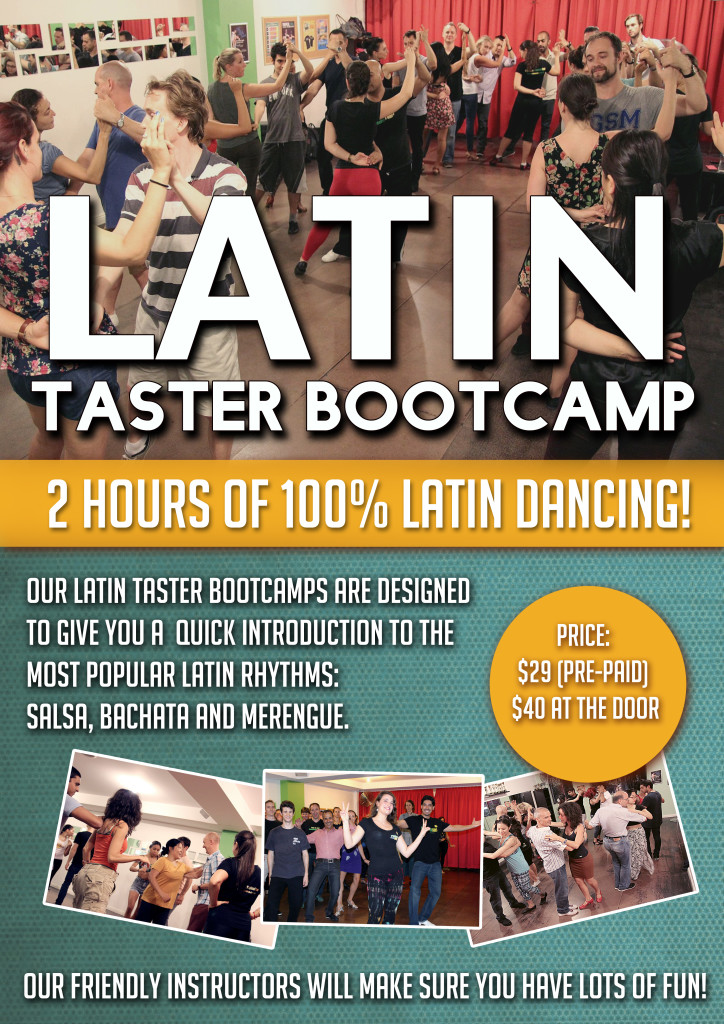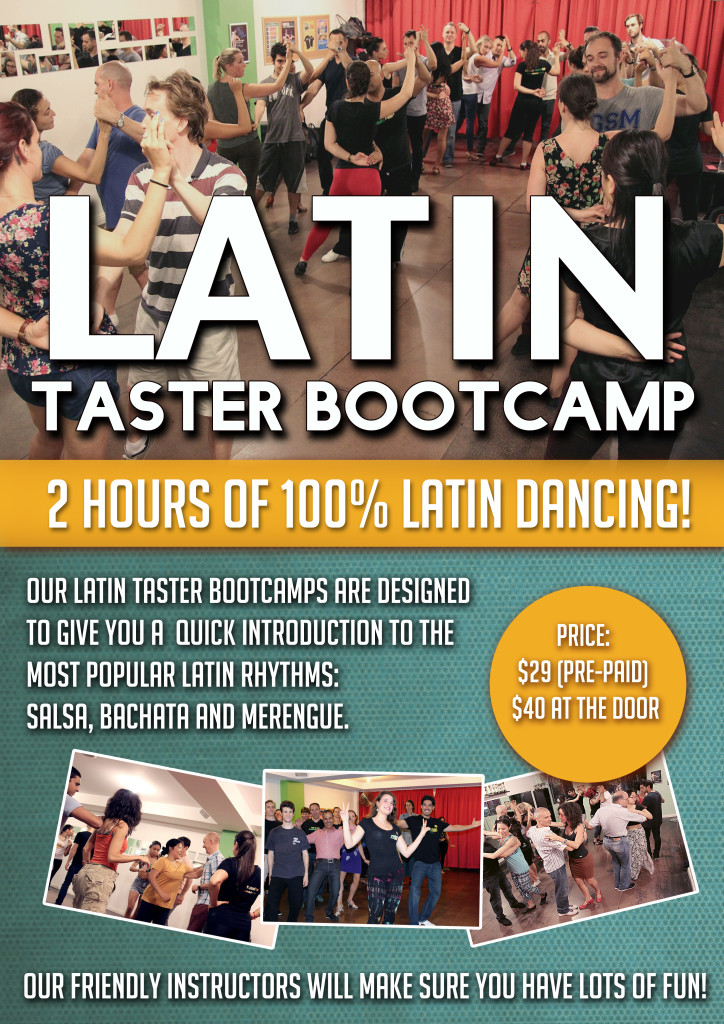 Are you an absolute beginner and want to try Latin dance classes, but don't want to commit to one of our courses yet? Want to know what the fuss of Latin dancing is all about, but not sure where to start?
Our Latin Taster Bootcamps are designed specifically for this, to give you a quick introduction to the most popular Latin Rhythms: Salsa, Bachata and Merengue.
Come to Tropical Soul, meet our friendly instructors and meet similar people wanting to learn Latin dancing as well; and above all, get a feel for the basics steps before joining our regular classes.
Our Latin Taster Bootcamps are 2 hours long. We recommend to register early as we have limited spaces.
At the end of the Bootcamp, you will have an understanding of:
The different styles (Salsa, Bachata and Merengue) and how to recognize each one
The basic steps for each style
Basic turn patterns so you can start dancing right away!
REGISTER ONLINE
Please select the Saturday that works for you and register online to secure your spot. Online price is $29. At the door is $40
We promise you that you will have lots of fun at these Latin Taster Bootcamps!