Featured News
Take a look at the latest activities happening at the studio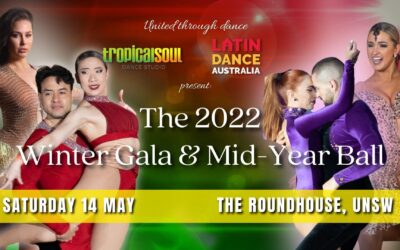 Tropical Soul Dance Studio and Latin Dance Australia are joining forces to bring you an epic event!   The 2022 Winter Gala and Mid-Year Ball  - Saturday 14th of May At the beautiful venue The Roundhouse, UNSW.  FULL DAY OF DANCE ACTIVITIES SOCIAL DANCE COMP STALL...
Latest News
Different activities at the studio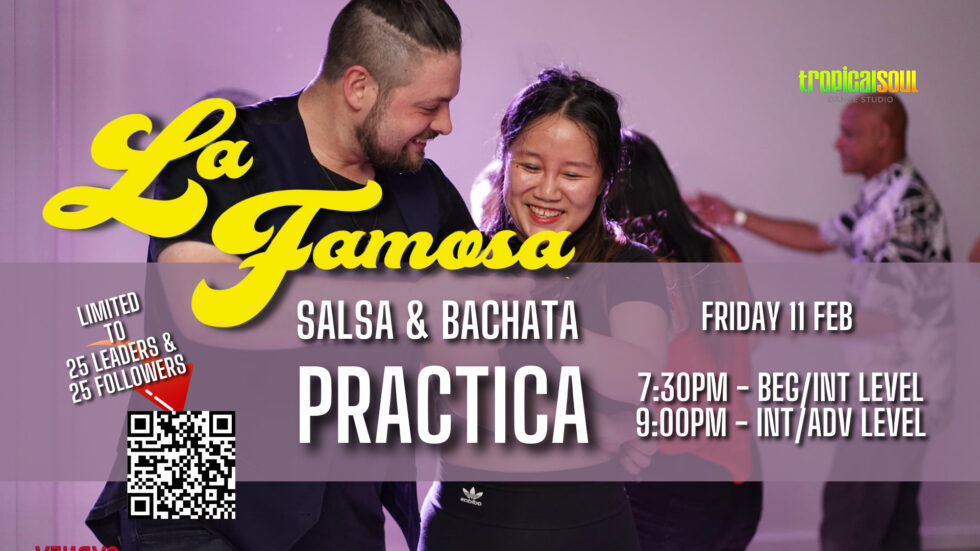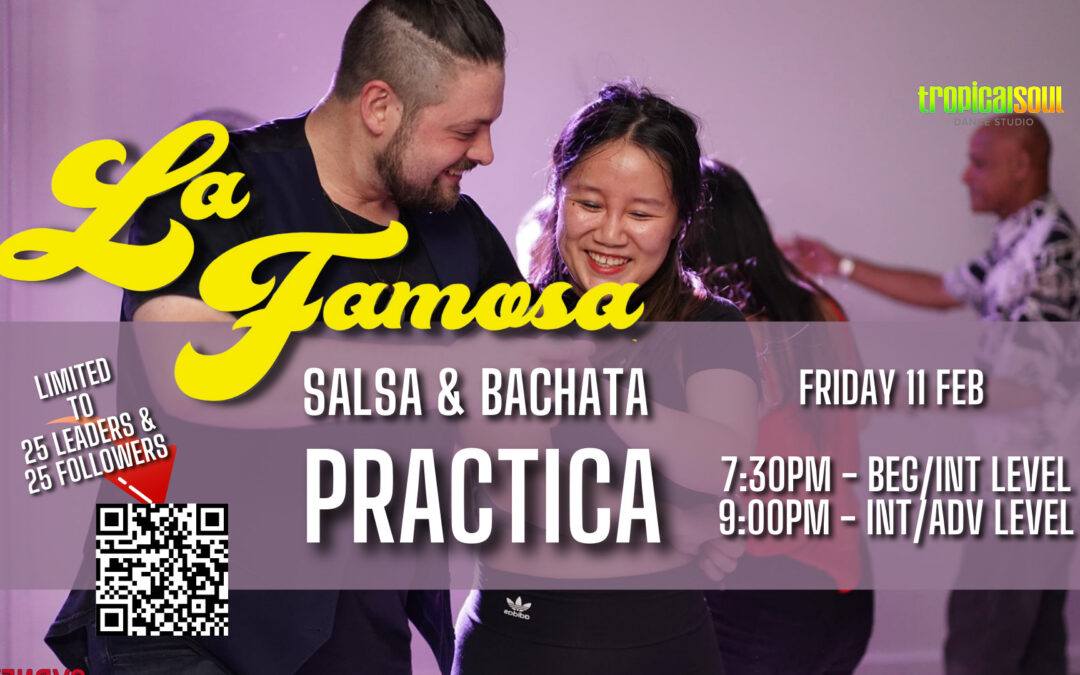 FRIDAY 11 FEB - SALSA & BACHATA PRACTICA Keeping in line with the current health restrictions, instead of running LA FAMOSA as our regular big party, Tropical Soul will change the format to be a PRACTICA. We will have 2 PRACTICA sessions on Friday night7:30pm -...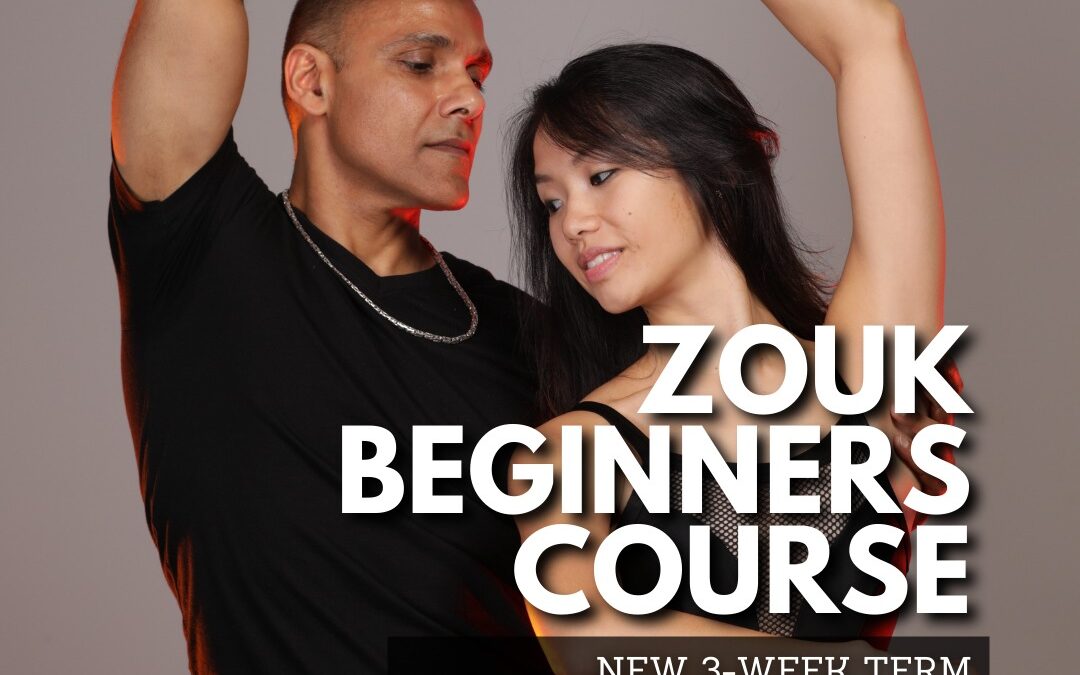 COMING SOON Learn the basics of Kizomba & Brazilian Zouk   We are excited to commence 2 more exciting BEGINNERS COURSES for these beautiful dance styles:   From Mon 31 Jan: ZOUK 3-Week Beginners Course https://www.wellnessliving.com/rs/event/tsdance... From Wed 2...
 NEW CLASS: MAMBO TIMING & DRILLS! By popular demand, we are excited to introduce a new On2 class to the weekly timetable! Starting  WED 2 FEB, join us for our 6.30pm Mambo Timing & Drills class - designed to drill you into becoming a master of the Mambo/On2...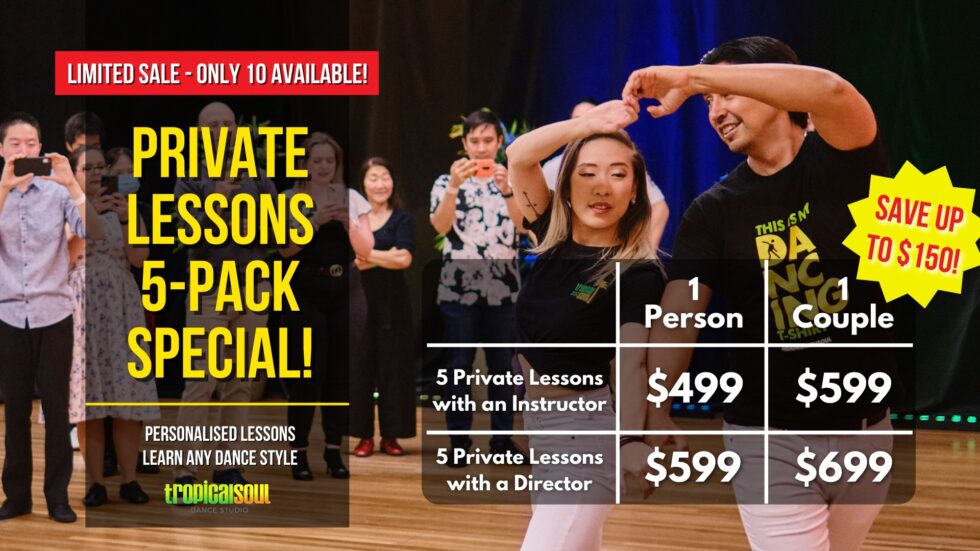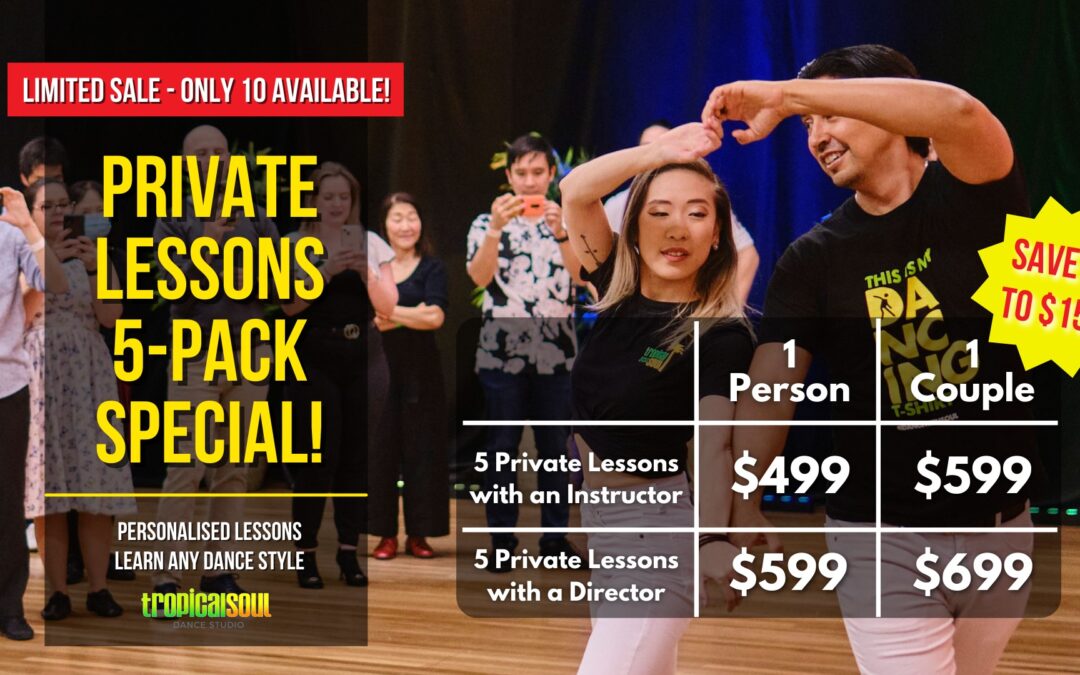 🚨⭐PRIVATE LESSONS SALE⭐🚨 Book one-on-one Latin dance lessons today!Personalised lessons tailored to your dance goalsLearn any dance style you like! ✅ 5 Lessons with an Instructor (1 person)Was $575 ➡️ NOW $499!✅ 5 Lessons with an Instructor (1 couple)Was $750 ➡️ NOW...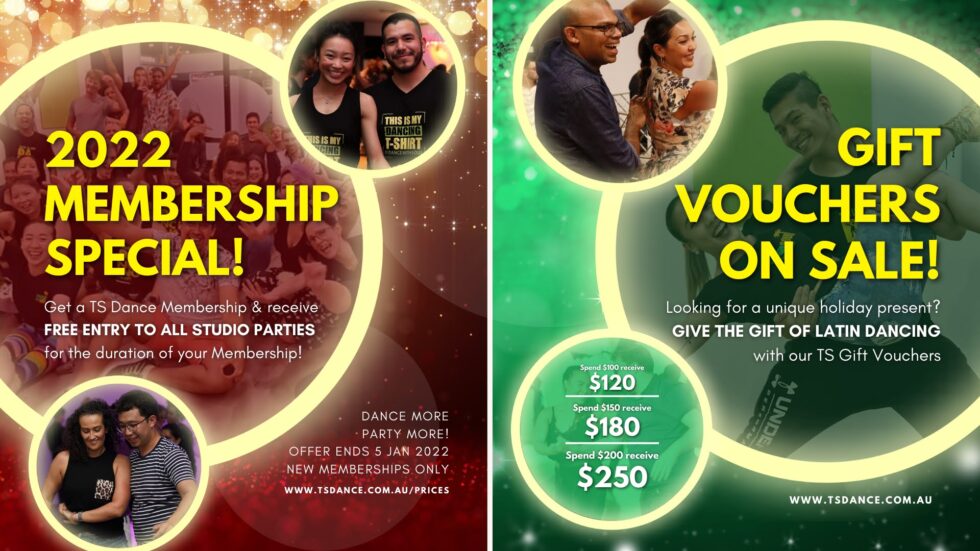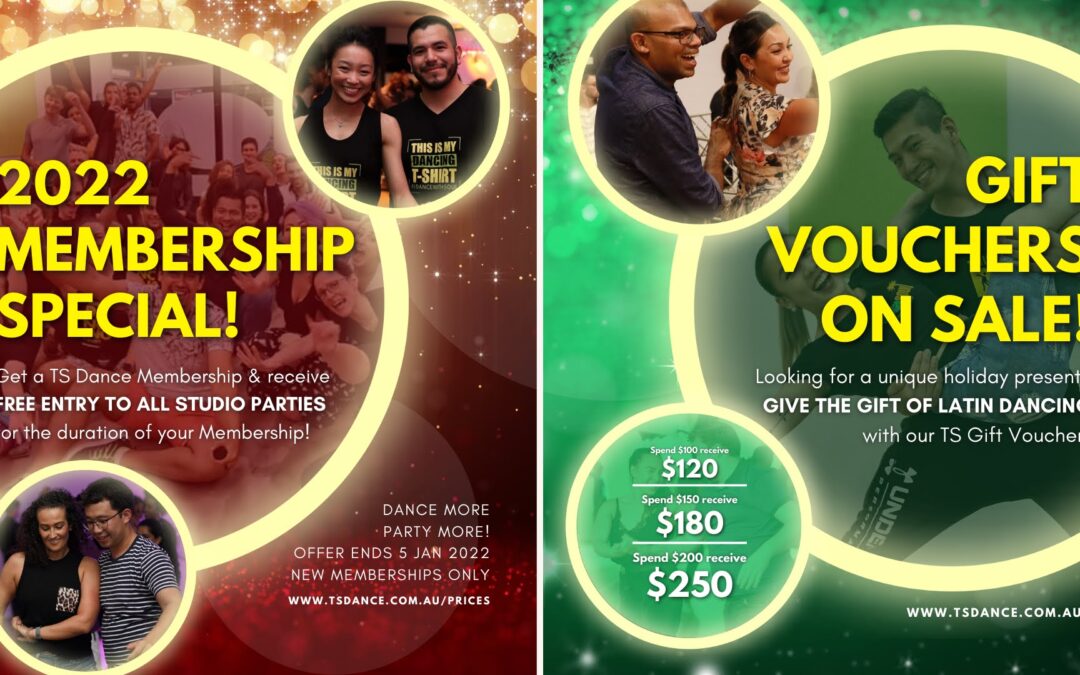 🌟2022 TS MEMBERSHIP SPECIAL!🌟 To get you all set & excited for the New Year, we are offering MORE opportunities to social dance & bond with the TS Soul-Mates Family! 🎊 Get a TS Dance membership & receive FREE ENTRY to all TS studio parties for the initial...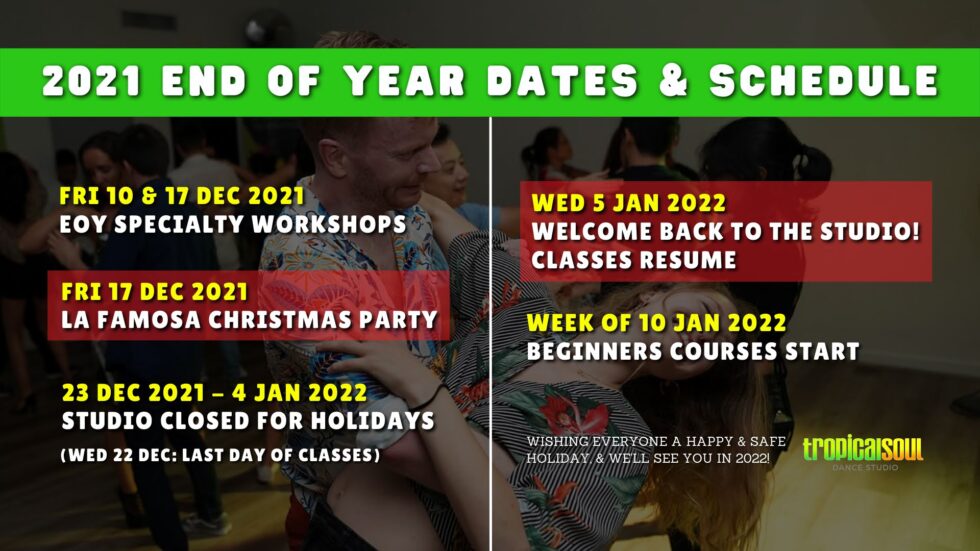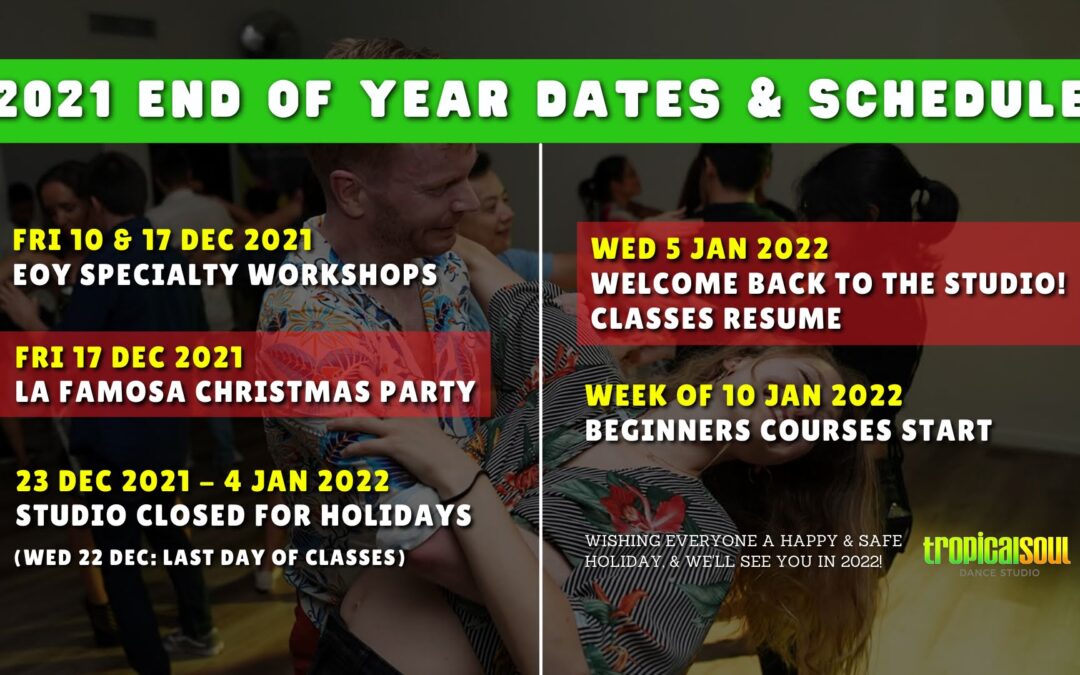 🎉 2021 END OF YEAR DATES! 🎉 This year has definitely been full of ups & downs, and now we are ready to bid 2021 farewell & look forward to a more exciting 2022 Latin Dancing year! Here are the studio plans for our beloved Soul-Mates, just before we enter the...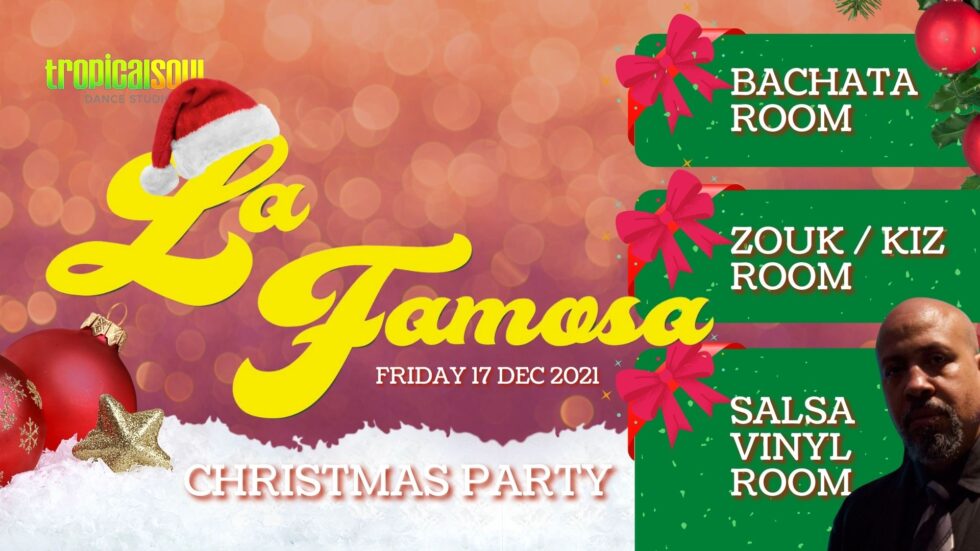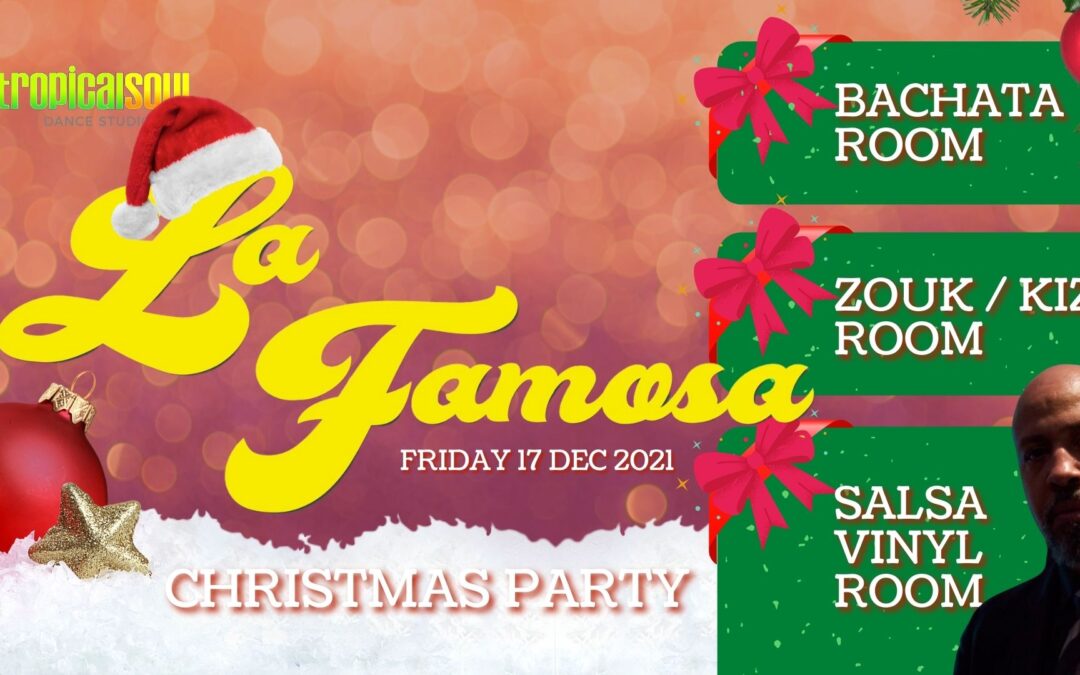 LAST LA FAMOSA OF THE YEAR! Time to celebrate the holidays and bid 2021 farewell with one last BIG celebration! 3 ROOMS!! 📀 SALSA ROOM - VINYL NIGHT📀DJ ZOOTS (Brooklyn) will be playing his best Salsa & Mambo vinyl on the night ! Also DJ JC will be on the decks....